Guides, tutorials and handy resources for using the Divi Theme.
Disclaimer: By watching any of the videos on this page, you hereby consent to the use of YouTube's cookies.
Some links on this page are affiliate links which I earn a commission from upon purchase.
Why do I use the Divi Theme?
When I was 15, I built websites in HTML. It was long and tedious – until I discovered WordPress, but I couldn't customize it precisely how I wanted it.
So I tried a number of customizable themes that were good, but not quite enough – then I found the Divi Theme.
Divi was the first Theme I ever tried that I felt I could create exactly what I wanted in WordPress.
I've looked elsewhere out of curiosity, but as far as I'm concerned, Divi beats them all. This website you're on right now is built with Divi.
Below is the list of Posts / Videos I've made on the Divi Theme in General. Most of these are videos as writing out every detail would be too huge a task.
Not sure how Divi Works?
In this video, I introduce and walk through Divi and how you can use it to completely customize your WordPress website and build awesome pages.
It's a simple Drag'n'drop interface and it's easy to learn. I then expand further on how to use Divi below so you can keep learning after this video.
Where to Start
The following are posts that focus on the theme as a whole, and are a top place to gain a basic understanding of the Theme.
---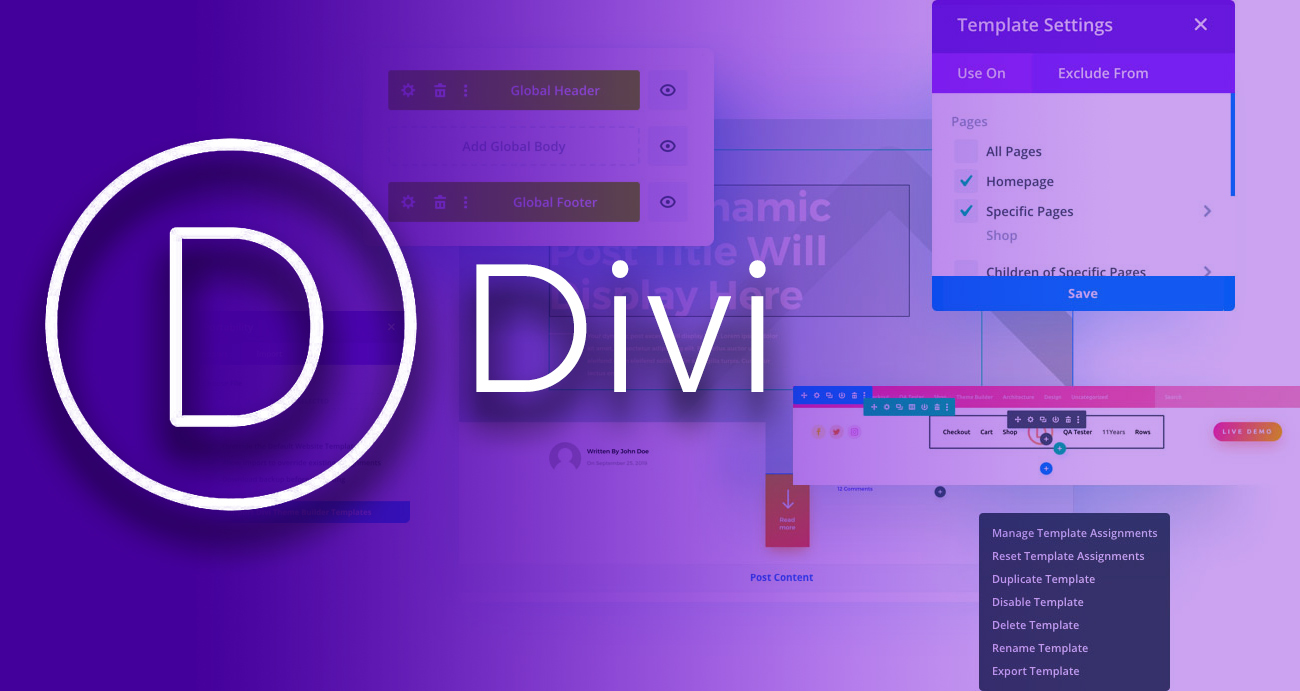 Test Drive Divi Today
The link below takes you to the official Divi website, once you land there is a button to try out the builder for free – you can instantly access the builder and have a play!
Tutorials
The following videos show you how to do certain things in Divi to help you build your website.
---
---
There's many more to come! Subscribe to my YouTube Channel below to see more as they are released.
Walk Throughs
Explore the Divi Theme, it's modules and areas of the Builder
---
External Resources
The websites below are great places for Divi users to find extra resources for the Divi Theme.
--- Learn the Ropes
 Feeling lost? Don't know where to start?
Check out our free Email course which gives you all of the fundamentals you need to start a website, build a presence on social media and even make a few bucks online.