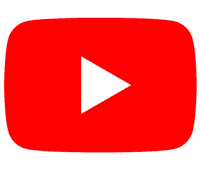 Look for tips to boost the views on your existing YouTube videos?
Maybe you'd like to just improve them or increase the odds of someone watching. Well the good news is you have a few options, which I'll share right here.
While you can't go back and completely change the video stream itself or replace it, you can do a lot around the video to give it a little extra life.
So here's a small list of tips to consider.
Please note: the following links contain affiliate links I earn a commission from upon purchase. These links do not affect your purchase price and I would recommend these products either way!
Update title, description and tags for SEO
There's a few reasons to do update your YouTube video meta information.
Maybe you didn't put much effort into writing your title, description and tags originally or perhaps you would just like to improve the keywords to compete in an easier part of YouTube search.
Either way, it's worth reviewing your video information and then doing the following:
Do some keyword research through the YouTube Search Bar or use something like VidIQ and create a list of primary keywords/phrases and similar, relevant keywords.
Add those phrases and keywords in as tags
Try to use those words in your Video description as well as in your tags
Pick a primary keyword phrase and use it in your title and in the first sentence of your video description.
I did this for a friend of mine recently and updated a good 50+ videos. We noticed a spike in traffic for a good ten or so which gave the channel a solid boost in watch time and subscribers.
It's simple, his videos were more easily found so he had more opportunities for videos to be watched while converting the viewers into subscribers.
Link to videos using cards & end screens
You have a lot of videos right? Well, why not let them all talk about each other?
Consider finding your most popular videos and determine which smaller videos could be relevant enough to gain some extra traffic from them. Then add videos to your Endscreen (found in your video details when using in YouTube Studio) or even add a card linking to those videos.
So now when people view your popular videos they are being made aware of some of your other videos at the same time!
Edit your videos after upload
Did you know YouTube has it's own basic editor?
You can cut the fat off, add royalty free music, or even blur out faces and areas of your screen.
When you open up your video details in YouTube Studio, you'll notice you have a tab on the left that says 'editor'. In there you can add blur effects, royalty-free music and even trim / split your video.
Here's some videos that may help:
How to Trim Your YouTube Videos after uploading
So you can actually make your video smoother to watch and improve it's quality all without further uploading.
Update your video thumbnail
Maybe your existing video thumbnail just isn't bright and catching enough? Maybe it doesn't do a good job of telling the viewer what they can get from watching the video. So let's update it!
So here's a few tips to make an effective Video Thumbnail:
Search for videos you think you'll be competing against, try to create something which will be different from them, in order to stand out.
Use short, catchy phrases to describe the solution or problem
Consider using striking visuals that also help describe what the video is about. it can be an object or even a display of emotion on someone's face.
Bright colors usually stand out the best
Look at your design zoomed out so it will appear as small as it would in search results
I show you how you can create a video thumbnail in Photoshop here.
Or check out our Premium YouTube Thumbnails you can edit in Photoshop here.
Create and include your YouTube video in a series playlist
Putting your videos into playlists helps to keep similarly themed videos together for YouTube to identify.
But there's one additional action to take – create a playlist for a specific series of videos which go well together. Edit your playlist and click the 3 horizontal dots, then turn on 'Set as official series for this playlist'.
This tells YouTube that these videos are designed to be watched in sequence and it will more likely roll through them one after another instead of suggesting or playing someone else's videos.
This means more views and more watch time!
Add chapters/timestamps to your video
If you have a lot of longer videos that can be intimidating to watch, then add some chapters for users to more easily navigate to where they want to go.
Simply type into your video description the times followed by a chapter title, starting from zero. For example:
0:00​ – Introduction
1:48​ – Creating a New Document
9:55​ – Exploring the Interface
and so on…
YouTube picks up on this and splits the video timeline into smaller chunks for each chapter, making it super easy to navigate!
Check out this tutorial for more information: How to Add Chapters to your Videos!
Add manual subtitles
Adding manual subtitles gives YouTube a better source of what the video is about and gives it a better chance of ranking in search. Many influencers swear by this and pay professionals to write their subtitles for them.
When you open up your video details in YouTube studio there is a section called 'subtitles' when you can upload a file. You can hire a freelancer on Fiverr to do this for you.
If you would rather do it yourself, you can turn on automatically generated subtitles on your video, then go to the subtitle section of your video. Then download the a file with the automatic subtitles and edit them to make them correct!
Repromote it
Yes, as mentioned before you can share it at the end of new videos or during them with cards. But don't be afraid to share them on YouTube community, Facebook, Twitter and other social media networks to get old videos in front of new eyes.
Sometimes a surge of interest in an old video can boost it in search so this could have longer last effects.
I have an in-depth post on how to share old content right here. Check it out!
Final Thoughts
Overall, it's good to review and improve videos every so often, but don't get too caught up perfecting the past. Make sure you keep moving forward and creating new content.
While these tips can help you breathe new life into old content, nothing will beat newer, better videos that pack more value and are up to date.
Did I miss anything? If you have any tips please leave them in the comments below!
Otherwise, thanks for dropping by and have a great day!