So if you've been here before, you may notice things look a little different…
But if this is your first time here, then welcome to Creator Impact, the fresh new face of what was once "We'll Build Your Blog" and before that "Design Web Identity".
It took a lot of time to redesign the logo, the whole look and feel whilst maintaining a solid connection to the old site so people aren't completely confused when they land (keeping things like the fonts, layout and feel of the site the same).
So yeah, this is the SECOND time I've rebranded…
Please Note: By playing any videos on this page, you hereby consent to the use of YouTube's Cookies.
Subscribe to my YouTube Channel Here
Why change the name and the Brand?
So there's a few reasons behind this.
Ultimately I want my brand to be bold so it stands out, memorable so people return and have portrayed what I information I offer as well as well as a high-level quality.
But like a lot of things, there's one overarching factor that bugs people the most – my branding was never really 'me'.
So for a bit of fun and to give you some insight here's a look at the logos I've had over the years…
Some aren't bad, some definitely aren't good – but none of them are great.
The first logo for Design Web Identity from 2012 wasn't bad. it was neat, professional, and did the job. But at some stage, I got sick of looking at it and switched it up into this abomination…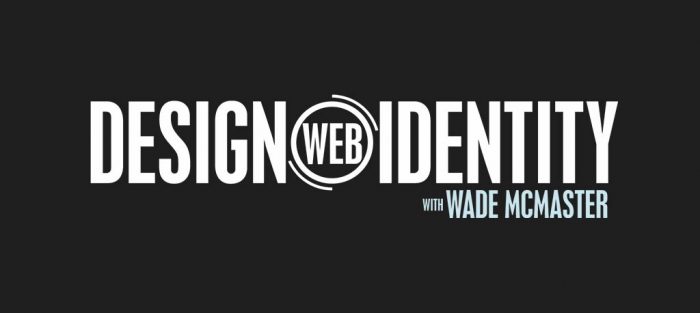 I HATE this logo, lol.
I came up with it in 2012 when I was trying to create something a bit blockier. Not sure why but I went for it. But after some time I got sick of feeling like I was advertising 'Web Design' instead of blogging tips so I decided it was time to change the name….
Bottom of the Barrell?
This is the worst logo in this line up! A square with some text in it. I used the same font to keep the look similar. I did this in 2015 and feel like the work I produced in those days was good – unless it was for myself!
So in 2016 I finally spent a little time give it a professional look again:
The box was still there (can't be without that box!) but with the graph and a clean, balanced font that has it looking like something to be taken seriously.
I was satisfied with this, but not overjoyed. I never really intended on doing much more with it from this point as I wanted to focus on my content so I did just that for sometime.
Years of only creating content like videos and blog posts got me thinking…
The logo was clean and the website name and logo seemed to represent blogging and growth quite effectively. But my content kept telling me a different story…
My focus was on multiple forms of media within content marketing and growing your brand online, not just blogging.
Social Media has become a big part of what I talk about. Tips and tutorials on working from home are something I find myself engaging people about. I'm a professional graphic design/ web designer and those skills, my greatest asset, are often discussed and never passed onto you, my audience.
So, what's this website about now?
It's not just about growing a blog.
It's not just about marketing or growing online.
What I help people with is the overarching skillset of creating content, art, writing or media online that makes an impact – which helps you reach more people.
My videos and content were naturally heading in this direction, so then I got all frustrated and felt confined by a name that focuses mainly on the word 'Blog'.
On top of that, I was sick of trying to create a professional image and instead wanted to create a cool and fun image that better represented my personal taste.
So 'Creator Impact' was the name I decided on (that had an available domain) and here's the logo which poured out of my brain once I started brainstorming:
This better represents what I offer and who my audience seems to be. This is the FIRST time I've been truly excited about the brand and logo I created for this website and the many forms of media surrounding it.
With this rebrand I am able to continue offering what I have been, but will be offering a lot more tutorial sand advice on building your social media presence as well as actually building and designing the assets that go with it using tools like Photoshop.
If you're a creator, I hope this talks to you. I wanted to help you gain the skills you need to kick start your online endeavours and grow from there.
So keep an eye out, there's more to come for you. If you want to keep update or learn how to get started, consider subscribing to my email newsletter.
Have a great day and we'll talk soon!