If you're chasing free stock photography, images, vectors and fonts for commercial use for social media, YouTube thumbnails or graphic design, then this is for you!
These websites are built specifically for offering high quality media you can use, mostly commercial free.
We're going to cover:
So let's get into it!
First of all, we have created a video covering the main websites we recommend, you can watch it below or continue on to find these sites below.
Top FREE Image, Fonts & Vector Websites
Please note: the following links contain affiliate links I earn a commission from upon purchase. These links do not affect your purchase price and I would recommend these products either way!
Royalty Free Images / Stock Photos
So you're looking for photos you can use in your designs. The following websites are high-quality photos, taken by photographers and are mostly Free. But I do recommend checking the licensing on these sites to be 100% certain before using them.
---
This free photo site has amazing photos and is often better than a lot of the premium photos I've bought in the past. Unsplash is quickly becoming the top free photo site on the internet.
---
Pexels is a lot like Unsplash with its high-quality photos and commercial-free license. However, Pexels also offers videos and is covers more areas of stock media.
---
Free Images, formerly SXC.HU, is a decent free photo site and one fo the first, big sites to have photos available for free download.
---
For photos of products like shirts, phones, or other promo items you can use in design mockups, check out smart mockups, a terrific resource for product images.
---
If you need more, I have a Full comprehensive list of stock photo sites here.
Stock Video Websites
So you're looking for photos you can use in your designs. The following websites are high-quality photos, taken by photographers and are mostly Free. But I do recommend checking the licensing on these sites to be 100% certain before using them.
---
Pexels, back again! That's right tPexels has an extremely high quality range of Video you can download and use also that is royalty free for personal & commercial use.
---
Another high quality stock video site run by passionate videographers who stock a tonne of footage you can use on your projects for free.
---
Poxabay has a lot that Pexels has and a lot it doesn't so I always check it as a backup as it tends to have a different style of content, with animations and green screen graphics ready for download. Definitely, a handy resource!
---
Videvo's service is a little more mixed. You have access to Free stock footage but you must attribute the video. If you decide to go premium (starting from $5 per month) you get access to more videos and a completely Royalty Free instead of having to leave attribution.
---
A smaller site, Life of Vids is completely free for commercial and personal use – not attribution required. They also have a lot of clips and loops that can be useful in your videos.
To download, find the video you like, click the link to Vimeo and download from there!
---
Splitshire is a collection of free footage you can use for personal or commercial purposes. Not a massive range but the videos are very high quality.
---
Public Domain Videos
Looking for something that is completely free, possibly a little old and completely in the public domain? Below are some resources you can explore.
---
Premium Options
Sometimes you can't find good free stock video footage. So here are some paid options I recommend:
Icons above made by xnimrodx from www.flaticon.com
Vector Icons and Images
Vectors are scalable images and icons that are great for achieving a flat, clean look with your designs. Below are some of the top places you can find vector graphics.
---
A great free Vector site which now also offers images and other premium graphics. You will need to either pay or attribute your work if using Vecteezy.
---
Freepik has a bit of everything! Photos, music, vectors both free and premium. It is a terrific source of vector graphics though.
---
Another website with a tonne of different media media types, but with top tier vector graphics you can download and use for free.
---
Flaticon is a site that specifically targets icons and small, simple illustrations. Perfect for use in logos or designs.
---
Vector Logos
If you need brand logos fo your designs, try out these resources!
---
This is a great website for searching for vector logos recreated for business small and large. Many of the world's biggest businesses have logos recreated here!
---
Much like Brands of the world, Seek Logo is a terrific course of Free vector logos from businesses around the world.
---
Social media logos
If you need to find up to date logos for social medi platforms, most mainstream companies like Facebook have their own official download pages.
Here's a list of where to find Social Media Logos.
---
For everything above, Shutterstock is a premium option for images if you're willing to pay. I recommend checking them out if you're ready to go for a paid solution.
---
For more vector graphics, check out these websites:
Fonts
If you need your text looking crisp and modern and balanced, you're going to need a source of commercially free fonts. So here's the top two:
---
Google Fonts has an amazing collection of fonts you can download and use commercial-free. it's constantly growing.
---
Font Squirrel is a mother commercially free font site with a heap of the world's best fonts. A perfect alternative to Google Fonts.
---
Some Alternative Fonts sites are: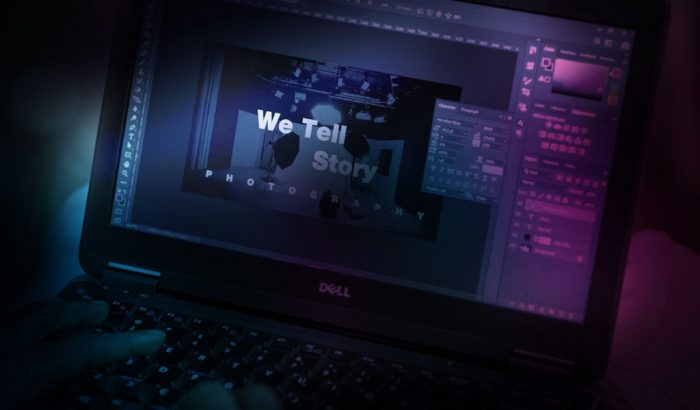 Templates
Want to grab an existing design and make it your own? The following template sites will help. But first, here are some resources from us at Creator Impact which may help:
---
Creative Market is the world's leading template site with just about anything you can think of. Including some very obscure and specific styles.
---
Envato is a huge marketplace of templates you can get for a very reasonable price. A good alternative to Creative Market
---
Some other great template sites are:
Other resources
For a few other resources a little different the above, we have some places below for you:
---
This site is a library of effective and cool-looking color schemes you can use in your designs. You can tweak and adjust, but it's a great place to start if you don't know what colors to work with!
---
Art & Design Communities
These websites are a great place to share your art or simply explore for inspiration and even free downloads. I recommend checking out the following:
---
The list is growing!
Check back in the future for more resources as we grow this list into a resource itself. Thanks for dropping by and if you have any suggestions, please drop a comment below.
Have a great day!