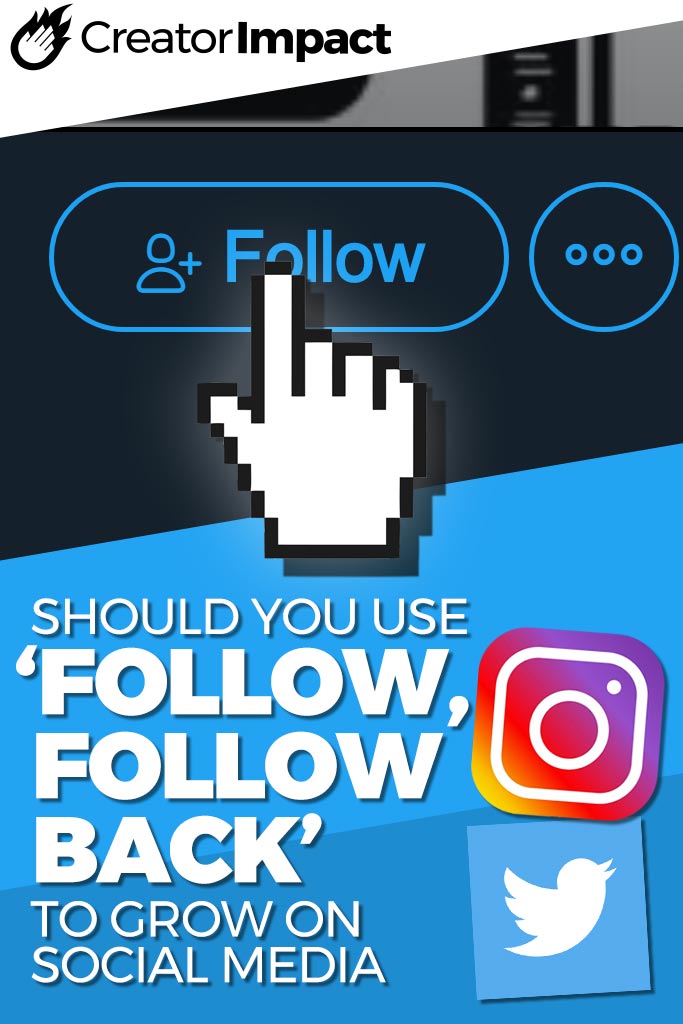 So you've been trying to grow your social media accounts, such as Twitter or Instagram, and found the 'Follow, Follow Back' Method. Most likely you've tried or thought of using it for Twitter or Instagram.
But then as you've been reading and looking into it further you've found a bunch of people promoting this method while others tell you it's a bad idea.
Do you know what the problem is? They're both right.
When done poorly, like it is most of the time, 'Follow, Follow Back' is a recipe for getting your Twitter or Instagram account suspended and/or getting low engagement.
But then there are the success stories, where things seem to be done differently. So I thought I'd share my views on it and what I do.
It's not rocket science, but it seems to work for me every time on both Twitter and Instagram.
So I put this nifty video together (further explained in the text below):
Please Note: By playing any videos on this page, you hereby consent to the use of YouTube's Cookies.
Subscribe to my YouTube Channel Here
Not sure what 'Follow, Unfollow' is?
It's simple:
You follow a number of people over time
A percentage follow you back
After a while, you unfollow those who didn't follow you back
Rinse & repeat
If you've got no budget but you've got time, it can be perfect for you. Even if you're low on time you can spend 5 minutes a day doing it and get results. But people will state why they think it's a bad idea, and I do agree with them to a degree.
Here's why it's a 'bad idea' to do 'follow, follow back':
It's usually done in a spammy way
People don't focus on good content and rely solely on this method instead
Most networks will suspend your account – if you overdo it.
It promotes less actual engagement.
All of the above things are true but can be worked around. This gives a little validity to the idea of doing 'Follow, Follow Back'. I do it for my new social media accounts and it always helps me get started quicker.
It only works on certain networks
If you try this method on YouTube or Facebook prepare to be disappointed. The way their systems are set up doesn't really lend itself to 'Follow, Follow Back'.
But you can try:
Twitter
Instagram
Pinterest (to a degree – focus on repins)
There's no problem with trying it anywhere really, but the above social media platforms work better as people are notified when you follow them, and there's a handy 'Follow' button there that encourages them to follow you in return.
So to some degree, they're kind of designed for people to follow you back.
It's not going to be a 100% response rate though, and it's no grand solution. You will only gain a percentage of those follows back. So you need to eventually unfollow people as you'll end up following too many people and risk your account being suspended.
Luckily, you can make it work. So my first tip is…
Forget about gaming the system and build awareness
It's not about an exchange of follows in hopes you can game the system and rack up some numbers. You simply want to let people know you exist.
Create great content first that grabs attention, then work on 'Follow, Follow Back' approach.
You create likable content and show up in people's notifications. If they're curious, they will check you out and hopefully like what they see and follow you.
Don't try this without offering some value. Otherwise, people just see a boring profile and ignore you.
They know about you, you have a chance to provide value and get their attention. So offer something great.
Improve your odds of a 'Follow Back' by doing it the smart way.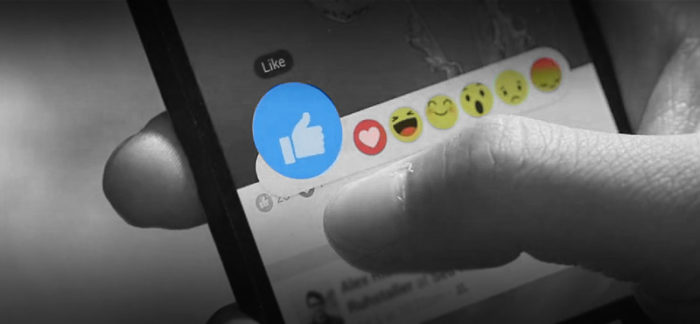 Most people get this wrong. They find an account similar to theirs and follow their followers. That isn't overly effective.
What's a better way? Don't follow other people's followers and instead follow action takers.
Find a status from the account that is similar to yours and follow people who like the post, comment on it, share it or retweet it. These people are active and those are the people most likely to check out your profile and engage with your content.
Then interact with them! Build your network and offer value by promoting their stuff occasionally b sharing, commenting and liking their posts (that are relevant). This is how you win over friends and fans as you give before you take.
But don't go overboard. Follow maybe 40 or 50 profiles per day, and not rapid-fire, all at once. On Twitter especially, I tend to wait a few seconds between follows to not set off any red flags. I also engage and comment on some tweets while doing this.
If you're not overly aggressive, and patient you can kick start things pretty effectively over time and it's not a big task to do from day to day.
It's not a good ongoing strategy…
This is a starting method and not sustainable long term.
Get your first 1000 followers or so and stop. Focus on building creating content that encourages interaction. Then let the viral nature of social media, comments, and shares promote your work for you.
Eventually, you'll grow from your good content alone.
Once you have your first 1000 or 2000 fans, you'll have a base to reach out to and gain interaction from, which the algorithm can see.
Of course, educate yourself on reaching people by tagging them, using hashtags, asking questions and anything that causes more positive noise around your presence.
Ultimately, it's your choice!
It's not rocket science, it's not the best method in the world but it's not a bad way to start.
You can try it out and see if it works for you, or you can use paid ads to easily reach more people or alternate methods of reaching people.
I quickly grew a substantial following by reaching out to influencers in the past. Check out this post for more info on that.
Otherwise, I hope you found this useful. If you would like to respond to this take on 'Follow, Follow Back', positive or negative, please leave a comment below.
Thanks for dropping by, have an awesome day!